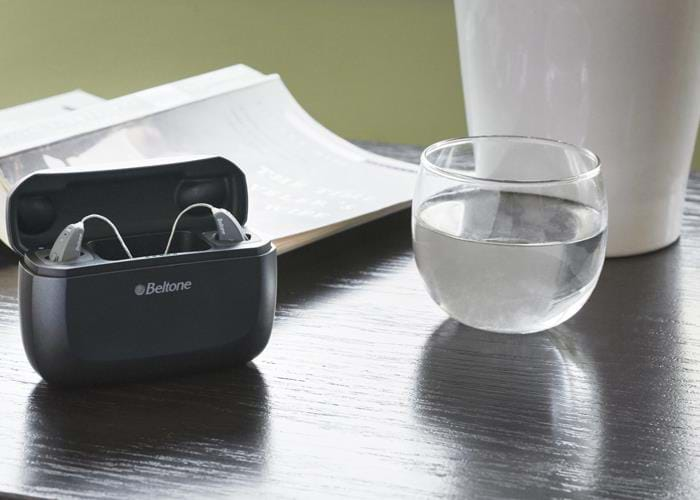 The most complete
hearing care solution
We are thrilled to announce our latest and greatest—Beltone Amaze™, our most complete hearing care solution. Enjoy an amazing hearing experience all around with some of the most innovative features available. Beltone Amaze will give you an amazing hearing experience in all the moments of your life with a clearer, fuller and richer sound.
Fully rechargeable and connectabe with your smartphone.
\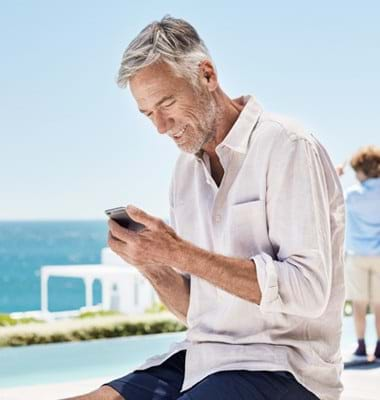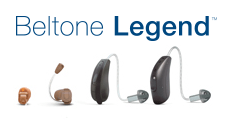 The new Beltone Legend is a new technology hearing aid that combines ease of use via mobile phone. It is certainly a device with many advantages because it allows the user to answer and talk on the phone, be able to make calls and listen to music in stereo sound, change the hearing aids volume, watch the battery level and use the phone as a soundsource directly to hearing aids. In the latter case, the phone acts like an external microphone that sends the signal to the devices making it much easier to hear someone who is at the head of the table, for example.
Beltone has announced the launch of the Beltone Legend ™, featuring new technology that classifies it as a made for iPhone hearing aid. According to Beltone, with the built in hearing aid support into Apple iOS devices, users can answer and talk on the phone, make FaceTime calls, and listen to music in stereo sound. They can also access hearing aid features from within the Apple device, including volume, battery life, presets, and Live Listen, which uses the iPhone's built-in microphone to deliver sound to the hearing aid.
With the growing trend of mobile personal use in mind, Beltone equipped the Legend™ hearing aid with the capability to receive clear, clean sound streamed from an iPhone, iPad® or iPod touch® without any additional adapters, Essentially turning the user's hearing aid into tiny wireless headphones. By downloading the Beltone HearPlus ™ app, users can adjust their settings to match any listening environment, via iPhone, iPad, or iPod touch.

Isnt it wonderful? The advantages do not stop there. It gives you the autonomy to control the important functions of your hearing aid. People around you will never realize you are able to control your device over the phone. You can easily access commands to increase or decrease the volume of your equipment or switch to another program. An experience that only someone who has a hearing loss, can trully appreciate its importance.
Use your iPhone® or Galaxy® Samsung S5 to discreetly control your hearing aids and customize the sound. Download our free app HearPlus ™ to fully customize your listening experience. HearPlus ™ can memorize the places you visited, so when you go to a place that you previously visited, if you made set-up changes, your hearing aids will automatically switch to the settings you chose the last time you were there. Use "Find My Hearing Aid" on your Iphone to find your hearing aids. Adjust the Bass or Treble if you are watching a concert. With so many options, listening becomes enjoyable again!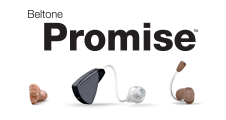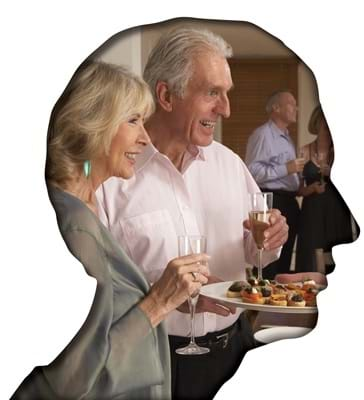 If you have a hearing loss, most likely you cant follow or understand a conversation. Hearing everything that happens around you is a challenge, making it difficult to create unforgettable memories because you end up isolated or you choose not to participate in situations that you might consider "uncomfortable". When you have a hearing loss, a simple conversation with friends becomes tiresome. This happens because of the attention that this situation requires for you to understand what is being said. All this focus on speech makes anyone mentally tired.
To help you relax and enjoy the good moments of life, Beltone has developed its newest ally, Beltone hearing aid Promise™. A device designed to your needs, that makes it possible to fully participate in your favorite activities. This device was developed to simulate the natural processing of sound heard by the human ear. In our day to day lives, we are exposed to different sound environments. Promise™ hearing aids communicate with each other and adapt automatically to the environment you are in.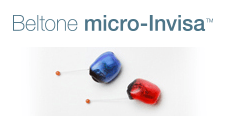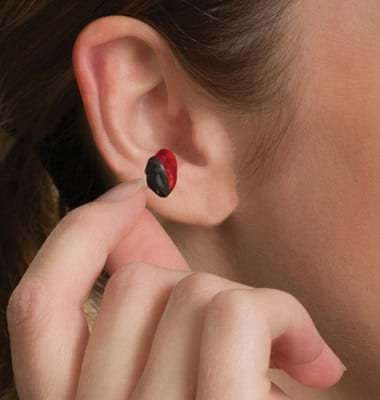 The first thing you see, is that you do not really see it. Have a look at its size. Beltone micro-Invisa™ is fully inserted into the ear canal. If You want to hear well without people to know you are wearing a hearing aid?
We have the best solution for you. A custom option made for your ear.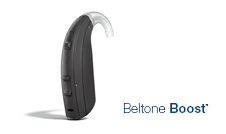 Specially designed for people with severe-to-profound hearing losses, Beltone Boost™ is one of the most powerful hearing aids on the market today. It's a robust and comfortable hearing aid that reconnects you to the sounds or conversations you might have been missing.
A Made for iPhone® hearing aid
Connect your iPhone, iPad and iPod touch to your Beltone Boost™ and stream sound wirelessly without the need for an uncomfortable adaptor or streamer. Your hearing aids work like wireless headphones – talk on the phone, call through FaceTime®, or listen to music in stereo. It's a revolutionary way to help you hear sounds clearly and get an extra boost in life.
Great power and reliability
Beltone Boost™
has a range of best-in-class sound processing features designed for severe-to-profound hearing loss so you experience a smooth, controlled sound without distraction or distortion.
Feedback Eraser with Whistlestop and AFX Music Mode
for clean, undistorted sound without annoying whistling
Sound Shifter processes high-pitched sounds so you can enjoy a fuller listening experience, with more details, such as sounds of birds or children's voices